Katherine Mellor, Rise Art Curator. Online here.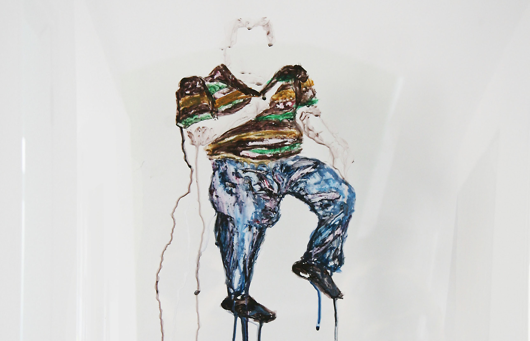 "Anna Green's installations capture a sense of place even without depicting it directly. They make the viewer feel as though they are observing a private moment in a public place, provoking questions about the participants and their activities."
Imogen Blake, "Art therapists show off their own skills at Hackney exhibition", Islington Gazette, June 16 2016. Online here.
"They hope their artwork will raise awareness about art therapy as a practice and highlight the importance of therapists maintaining their own artistic skills."
Daniel Calbert, "In Two Spaces: Review", The Cusp, February 12 2016. Online here.
"Comfort could also be found in the art therapy installation by Anna Green and Zoe Savva, consisting of a cushion-filled tent in which audience members could retreat to draw and paint, or simply hide from the performance space beyond."
DegreeArt, "Artists Of The Future: Seven Artists To Watch", August 2015. Online here.
"Training to be an Art Therapist, Anna Green presents to us the mundane movements we carry out in our daily tasks, which to each individual
are of great importance. Getting from one place to the next involves a sense of purpose and emotions that drive Anna to study the human form
and movement."